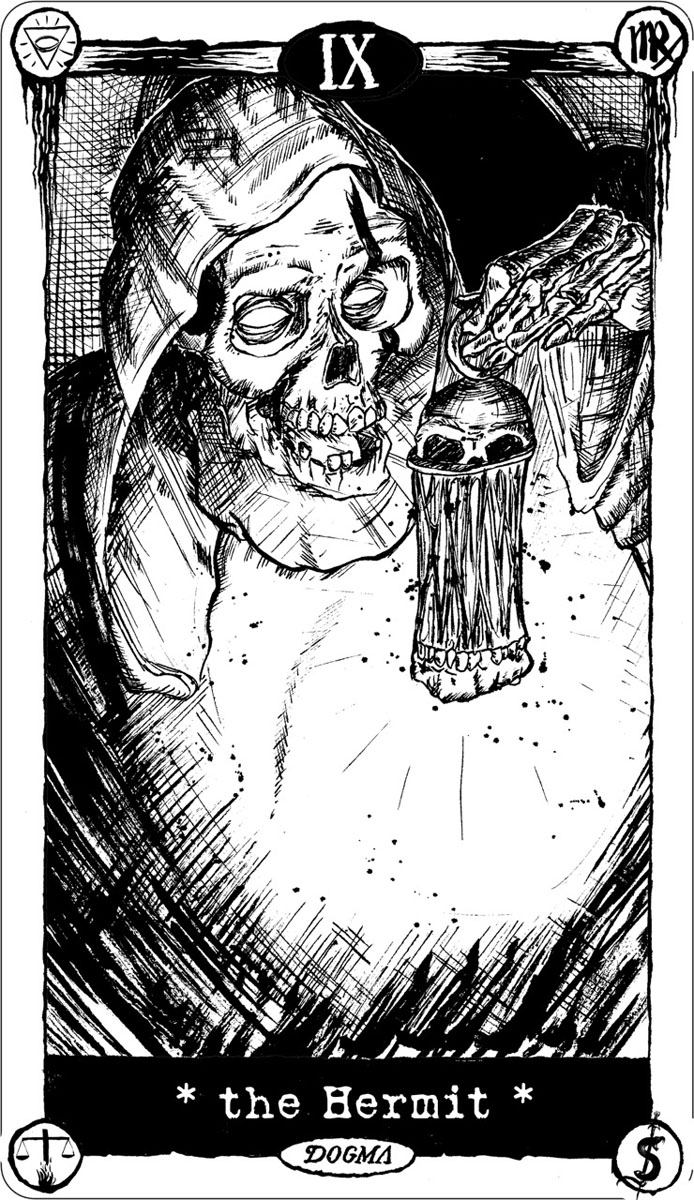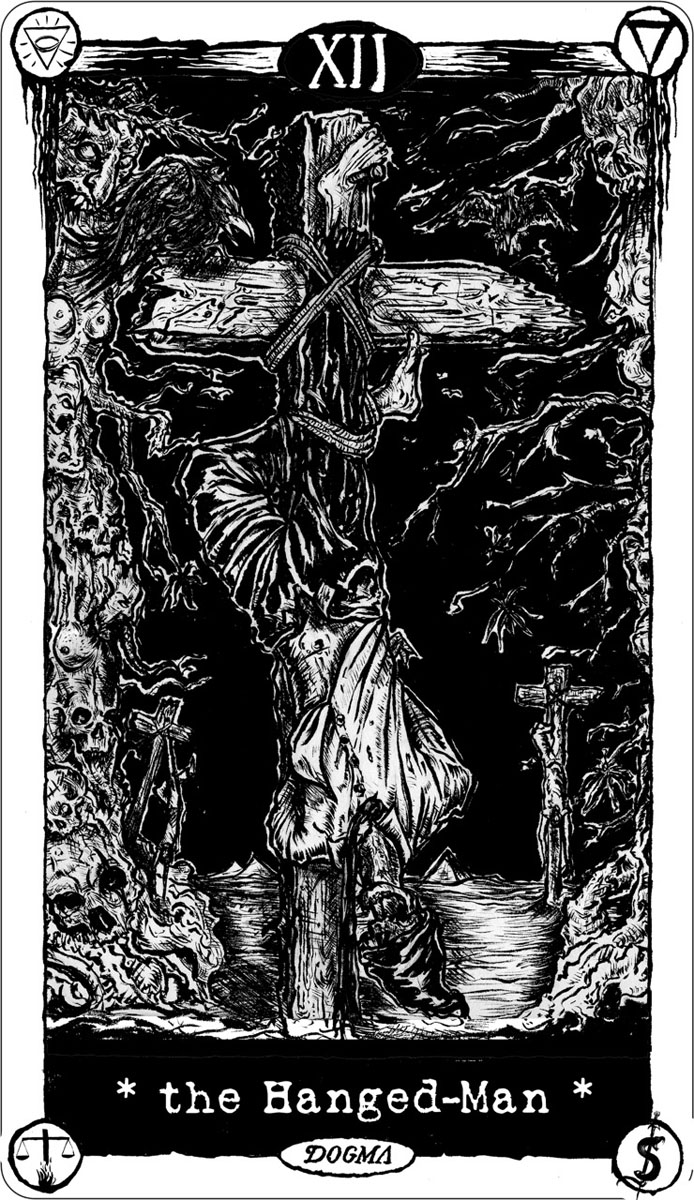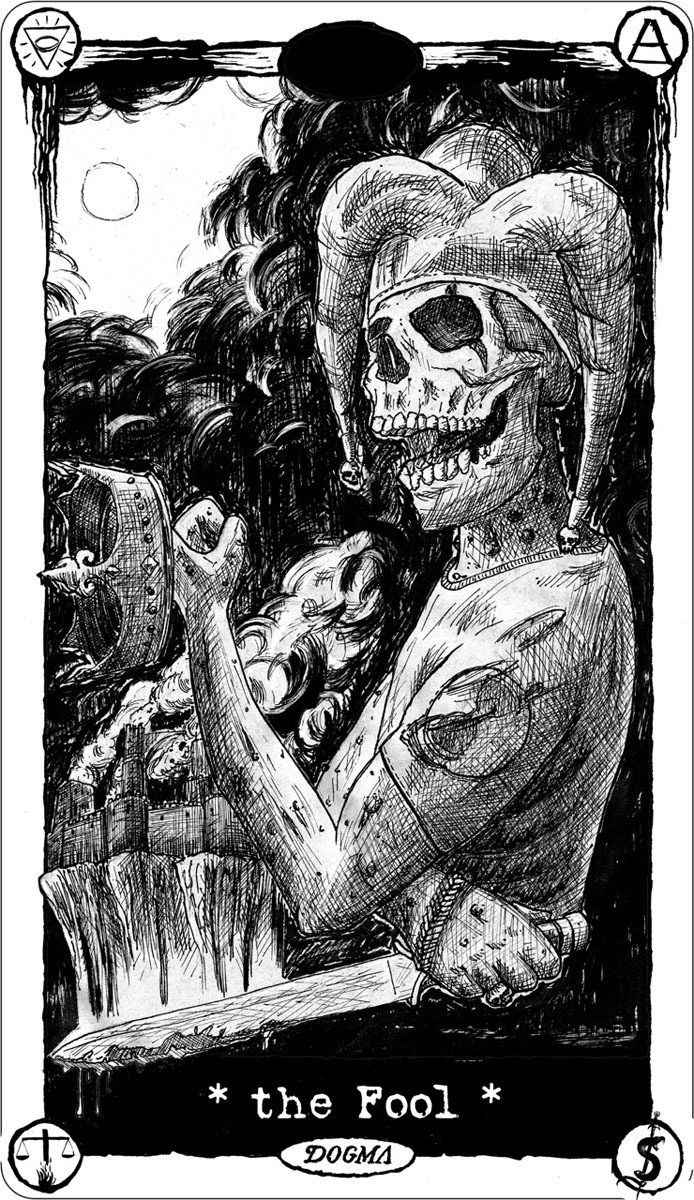 DOGMA TAROT is a hand drawn, sharp finished, wicked deck of tarot cards, a work of art with life and Death.
filled with agony and destruction, the strength of our major and minor arcana features our very own illustrations in the darker universe.
the darkest tarot deck ever seen
the anarchy of destruction and the day of judgment nears us, this deck's meticulously drawn up with a metaphysical sense of soul and spirit. the reality that follows you to the meeting of your dreams. the meaningful perspective of the past, the present and the future.
The answers you seek and decisions you make, the Dogma Tarot helps you to connect.
Finely shaded in black and white the deck illustrates dystopia, twisted transformations, fantasy and indomitable entities.
the risk and balance you gain out of each reading is a matter of finding your true meaning.
this tarot deck is for everybody, for those who seek the answers in a world of chaos and suffering.
It brings us great pleasure and excitement to introduce our tarot deck composing of 78 cards. the deck is controlled with 8-page booklet reading dear guidelines. stained with a soothing black paint and silver gilt edges and a custom-made box.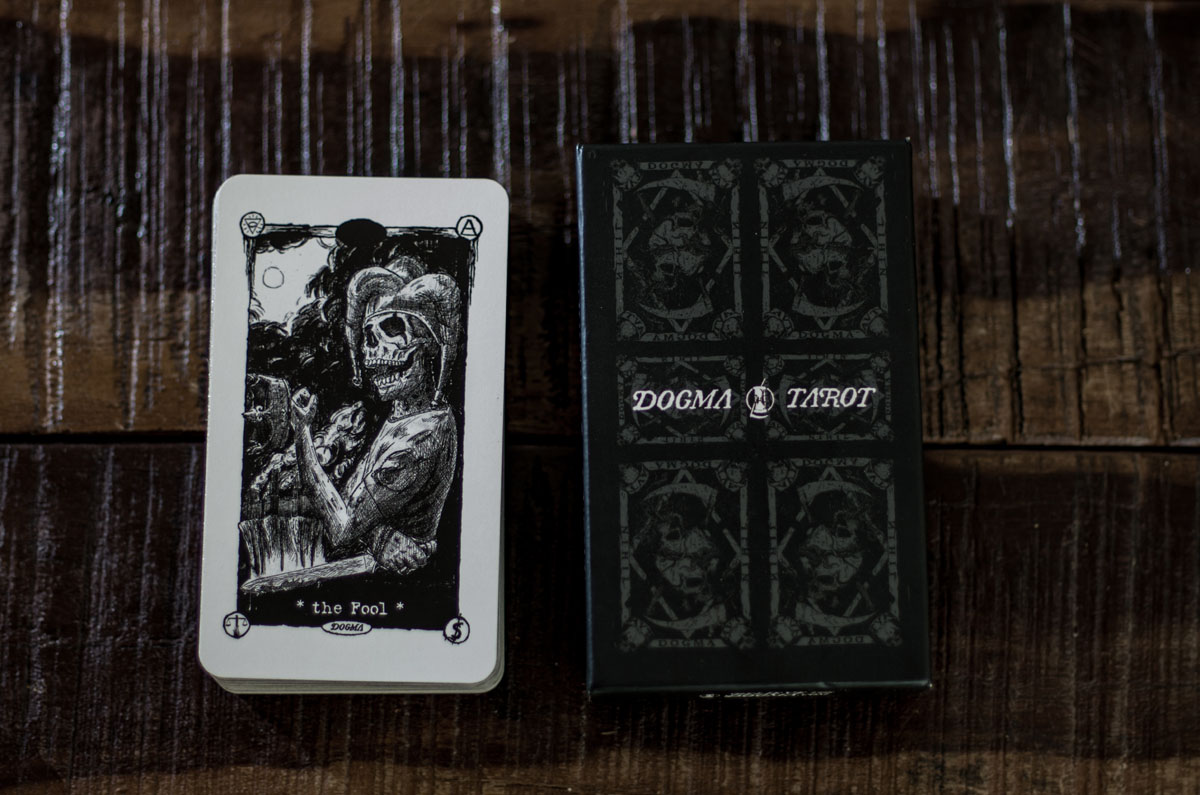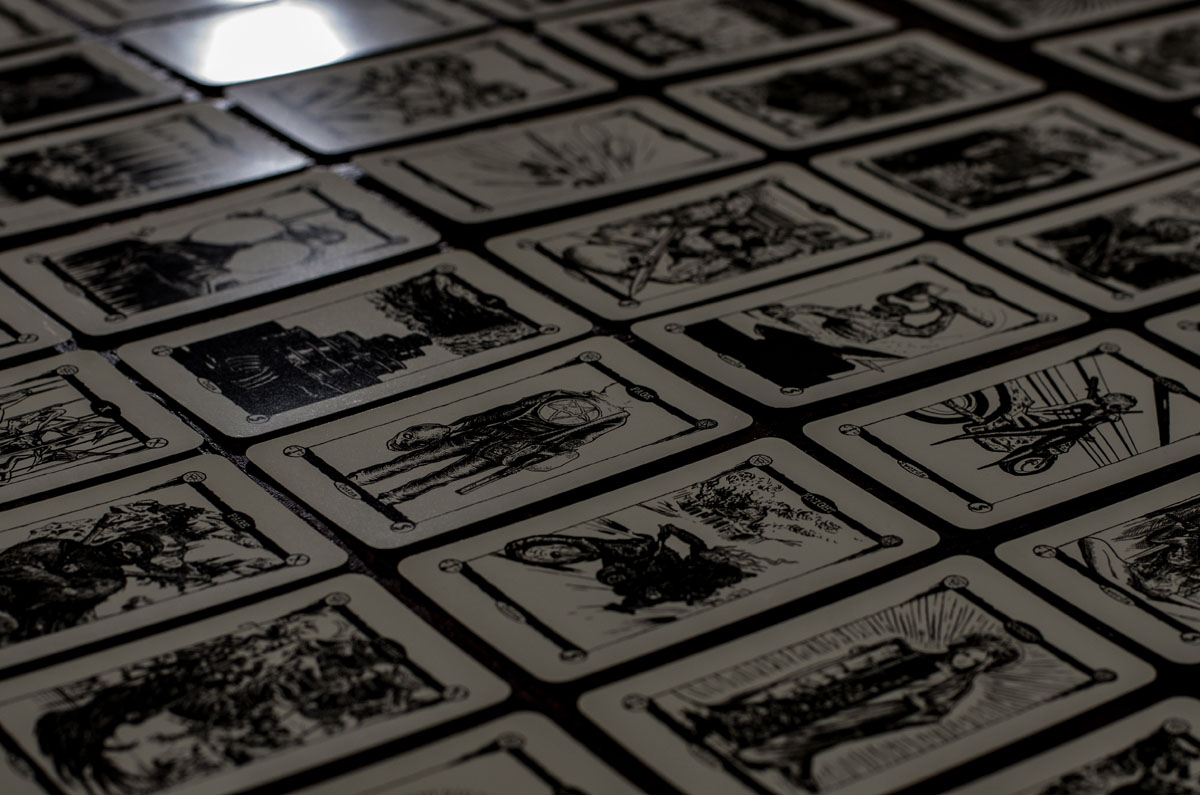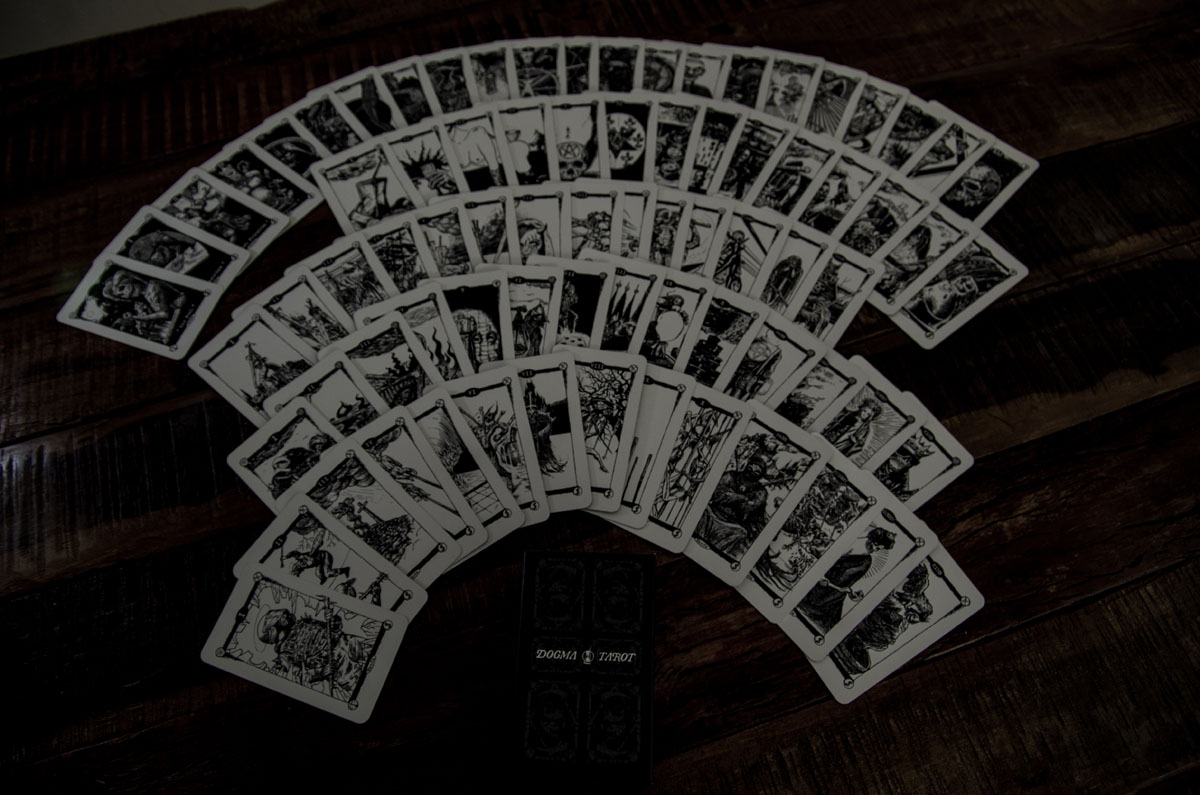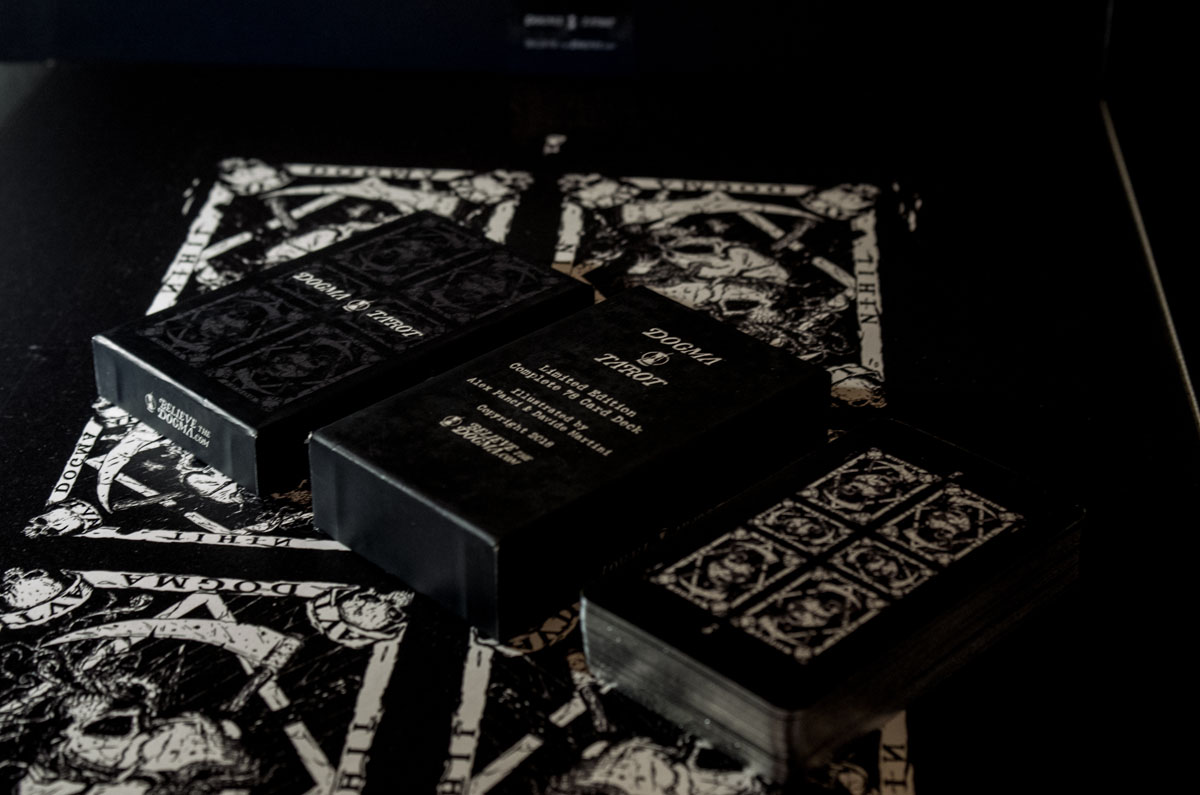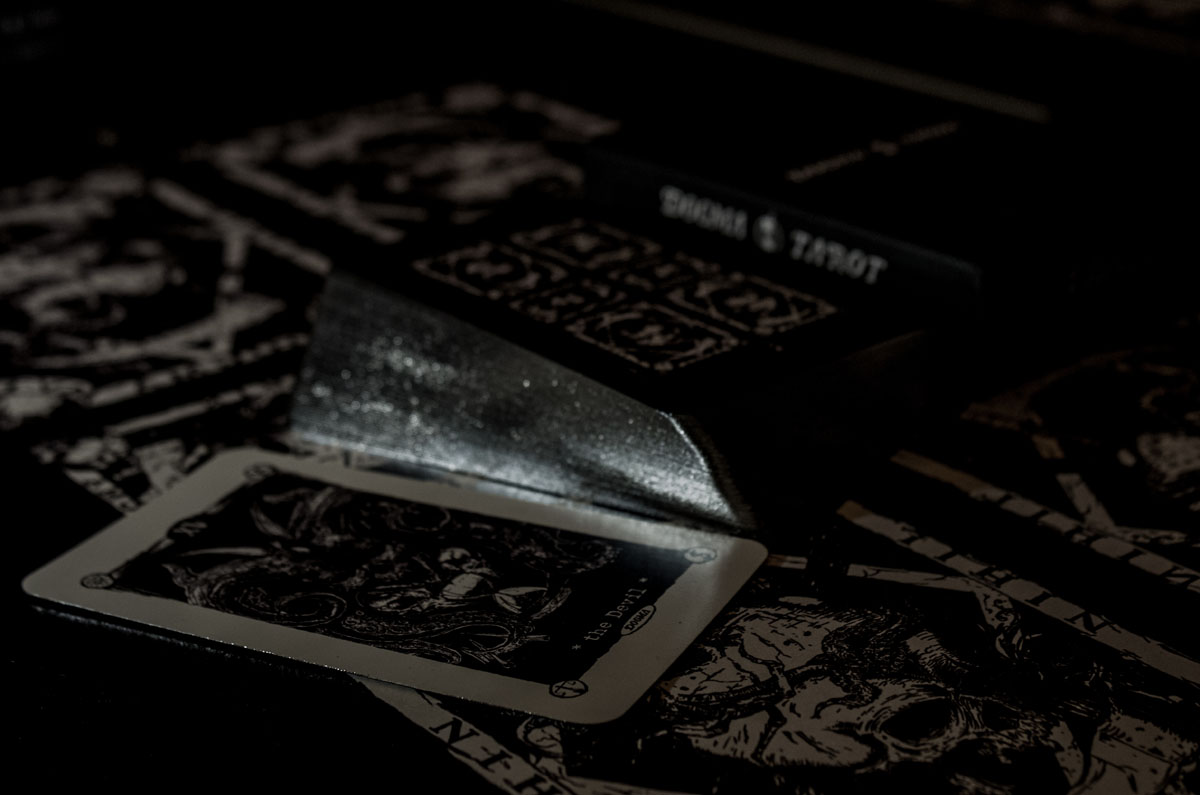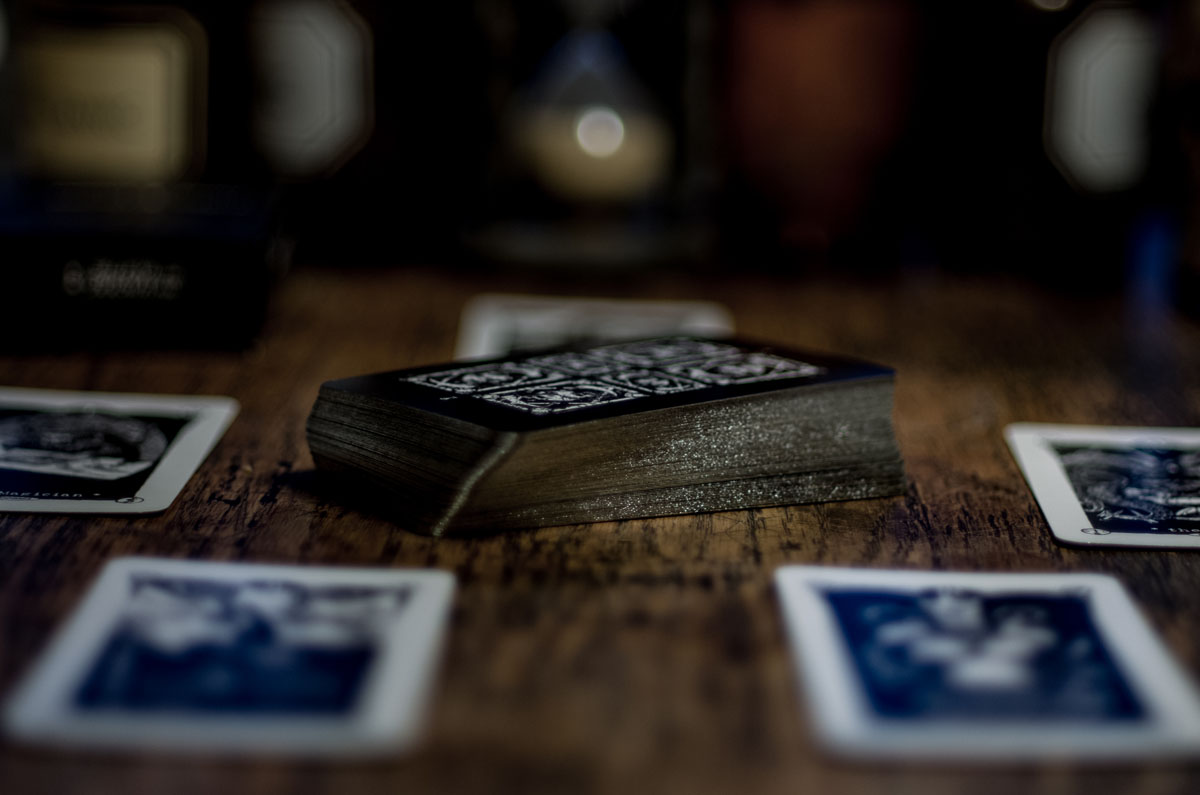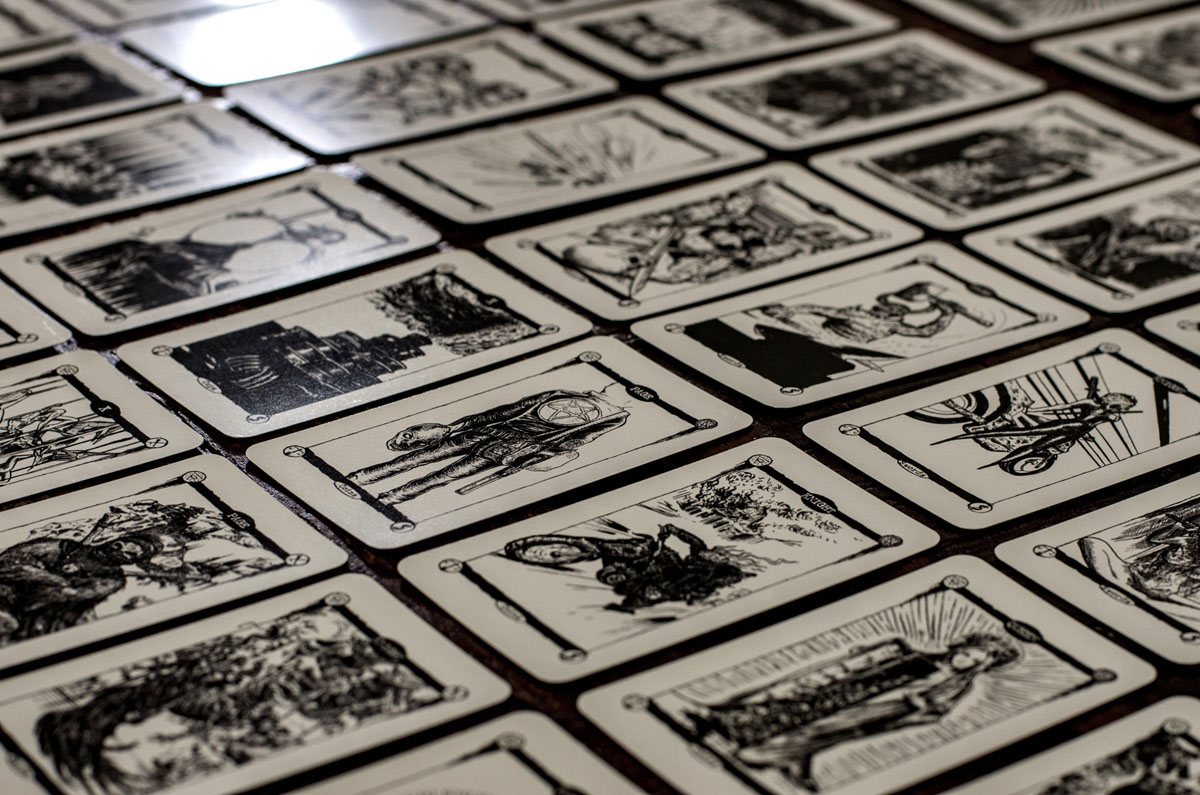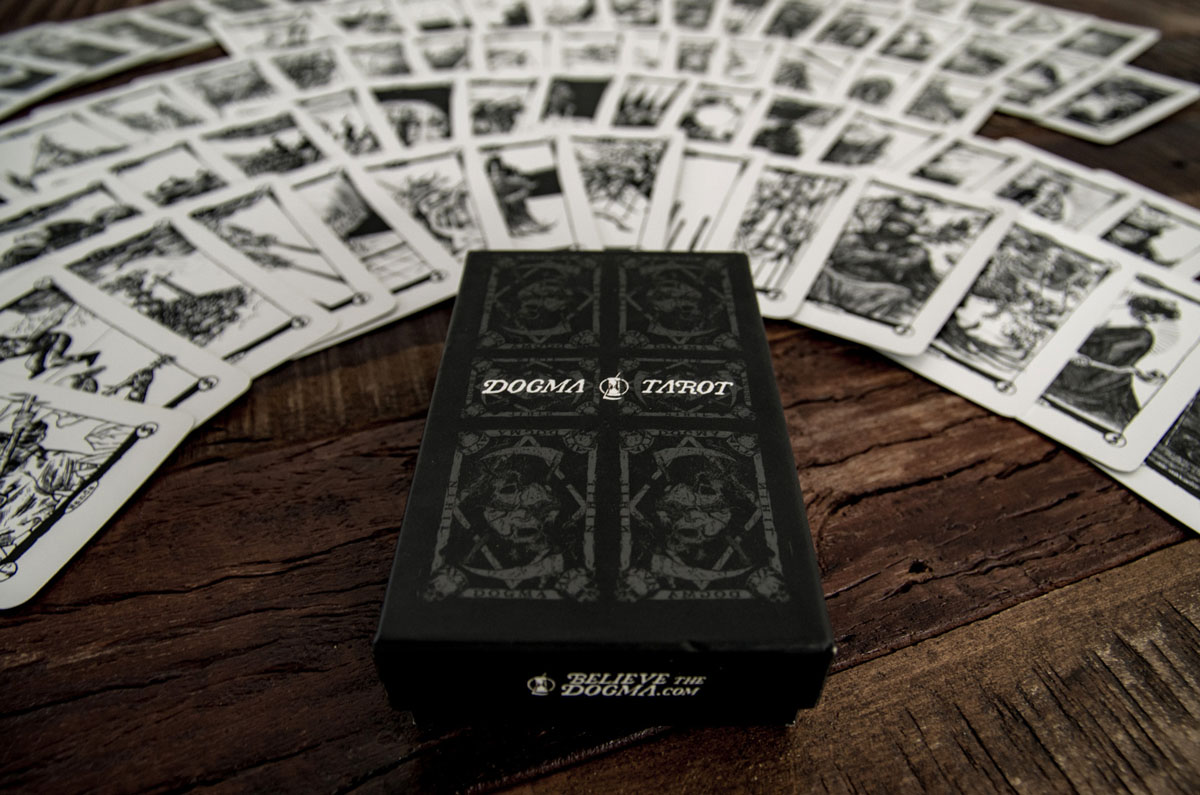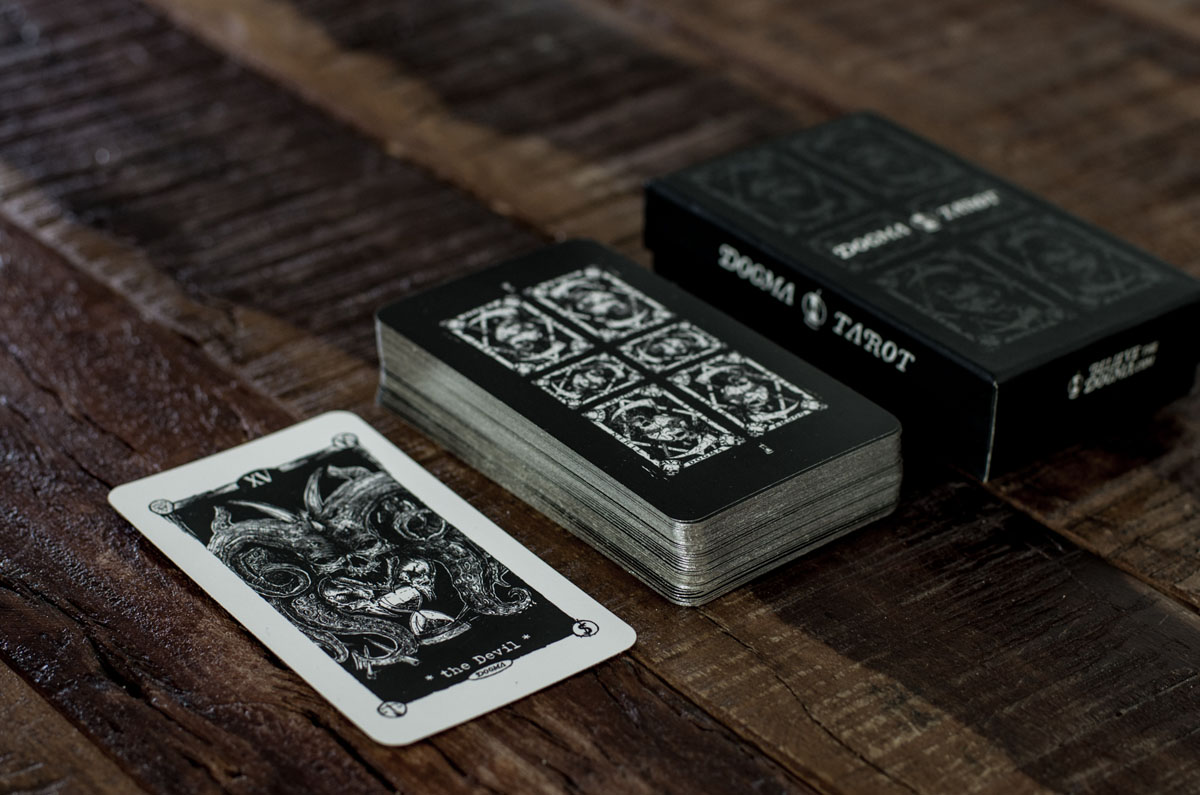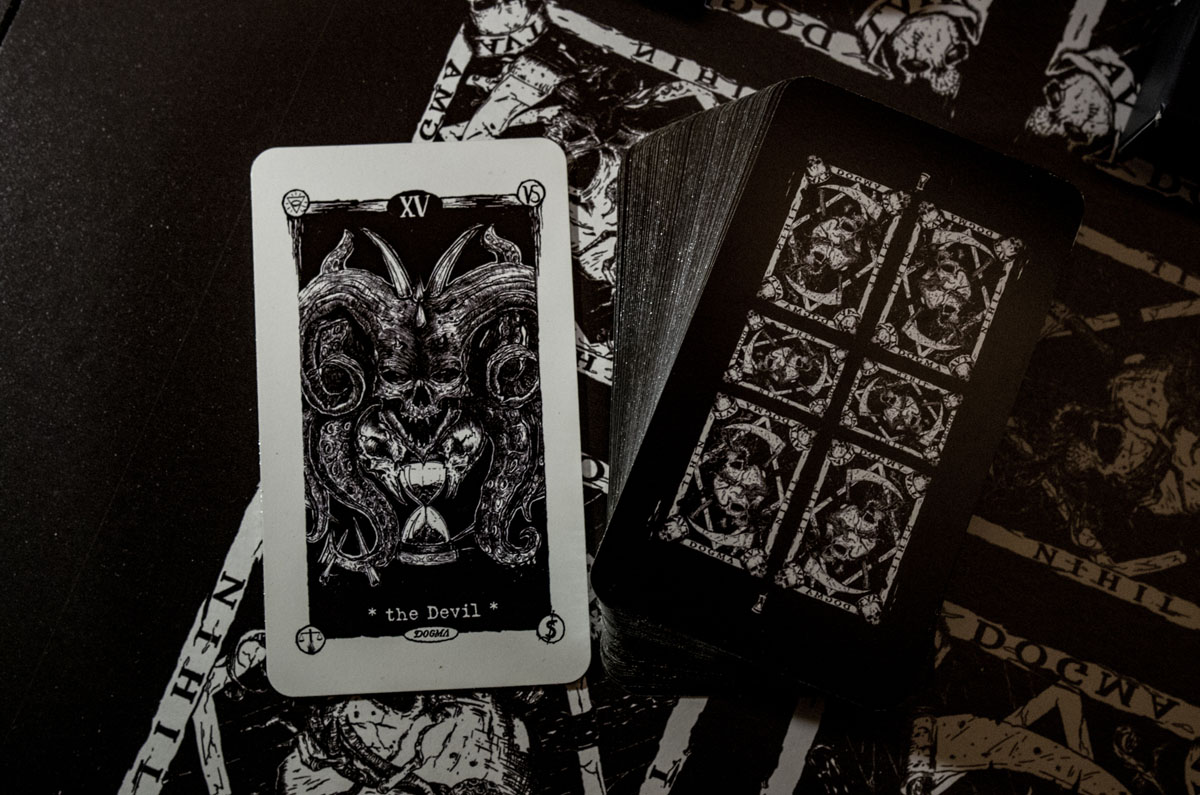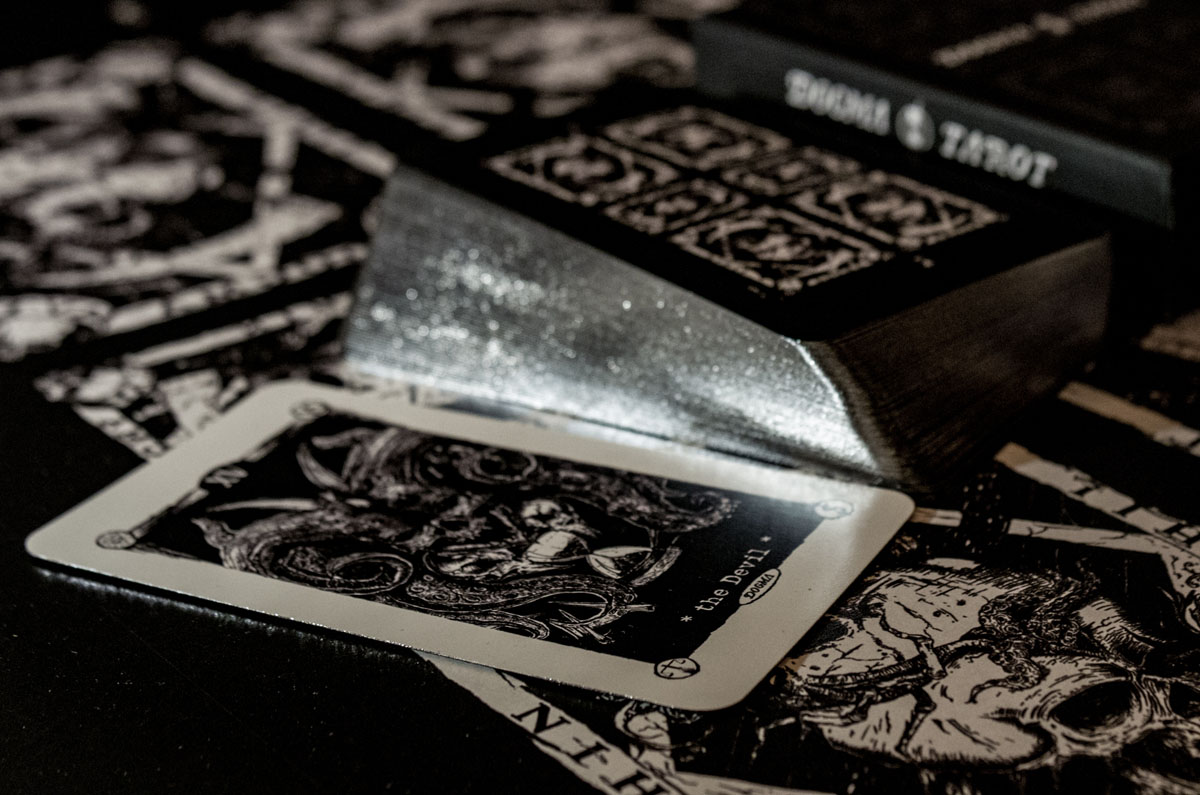 the end is near,
grab your tarot deck before they disappear!
Introducing Dogma Tarot – a stunning tarot deck hand drawn in black and white with ink, brush, and nib by two Italian dark artists.
The dark style of the deck's drawings is showcasing the shadowy, mysterious, and often misunderstood aspects of the human experience. Each card is a unique and thought-provoking piece of art that invites the reader to delve deep into their own subconscious and explore their own darkness. Now that all the illustrations are complete, a limited edition printed version of the deck is available. The 78-card deck features silver gilt edges and comes packaged in a custom-made box, along with an 8-page booklet detailing the meanings and symbolism of each card.
This tarot deck is a true work of art and a must-have for any collector or reader of tarot. The intricate details and evocative imagery make it a joy to work with and a powerful tool for personal growth and self-discovery.
So if you're looking for a tarot deck that truly stands out from the rest, be sure to check out dogma tarot. With its unique style and limited edition and hand numbered status, it's sure to become a treasured addition to any collection.